The Barn at Four Pines Ranch is a rustic garden wedding venue that offers couples a unique array of enchanting ceremony locations. Each spot on this picturesque property promises to transform your special day into a dream come true.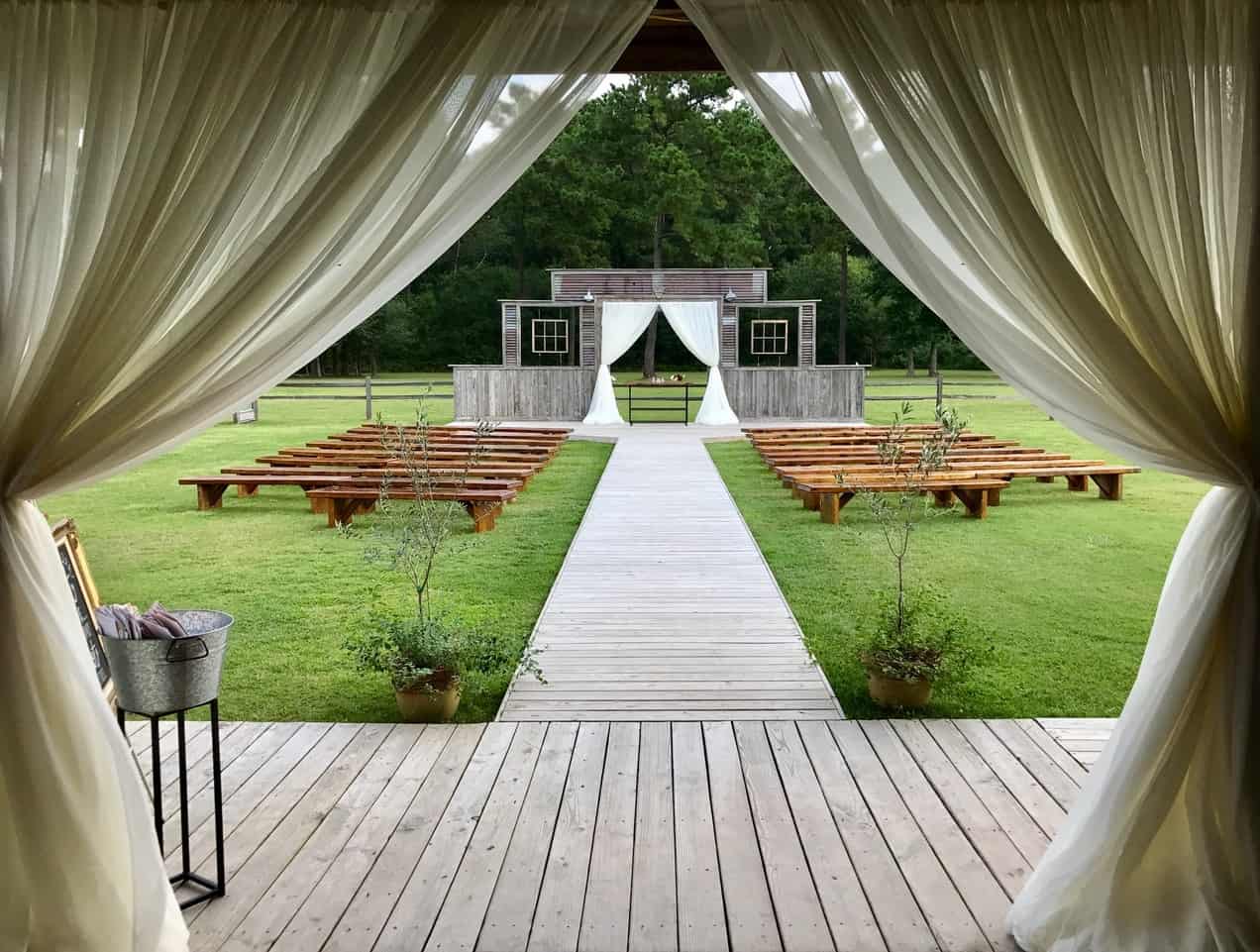 1. The Pine Altar in the Woods
If you're drawn to the charm of a forest wedding, The Barn's pine altar amidst serene woods offers a whimsical ambiance.
Towering pine trees create a natural cathedral, providing a sense of intimacy and tranquility.
Guests will be surrounded by the lush beauty of the great outdoors as you exchange your vows under the canopy of pine branches.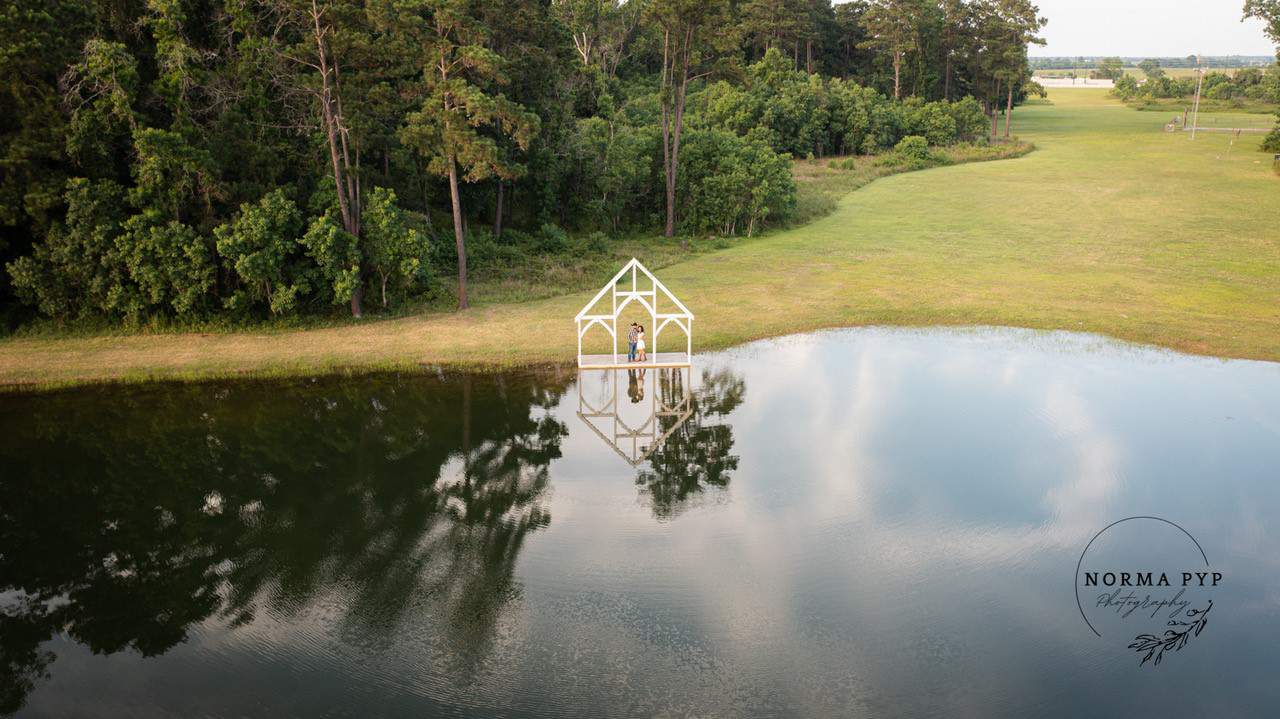 2. Lakeside Serenity
For those who envision a waterfront wedding, the lakeside setting at The Barn is pure magic.
Say your "I do's" with the sun setting over the picturesque lake, creating a breathtaking backdrop for your ceremony.
The gentle ripples of the water and the soft reflection of the setting sun provide an atmosphere of serenity and romance.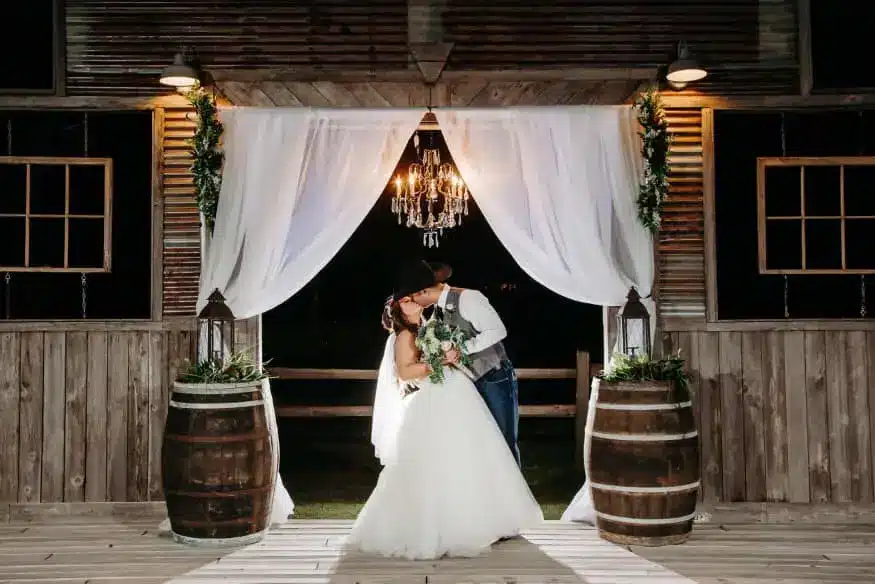 3. Corral Altar Near the Barn
If you appreciate rustic charm and a touch of nostalgia, consider the corral altar, located near the barn.
This spot exudes country elegance and is perfect for those looking for a blend of rustic and classic.
The barn provides a charming backdrop, adding character and warmth to your ceremony.

4. Covered Patio Grandeur
The covered patio at The Barn is an excellent choice for couples who desire an elegant outdoor ceremony with shelter from the elements.
Surrounded by tall pines and picturesque woods, this spot offers a mix of nature's beauty and structural elegance.
Its versatility allows you to create a personalized setup while enjoying the open-air atmosphere.
With these remarkable options, you're sure to find the perfect ceremony spot that aligns with your dreams and style. Keep these unique settings in mind as you plan your special day at The Barn at Four Pines Ranch.